How to Best Use Max Exposure For GPP Multi-Entry

1. Set the max exposure to cap your core players

Depending on your confidence, the max exposure should be set between 20-60%.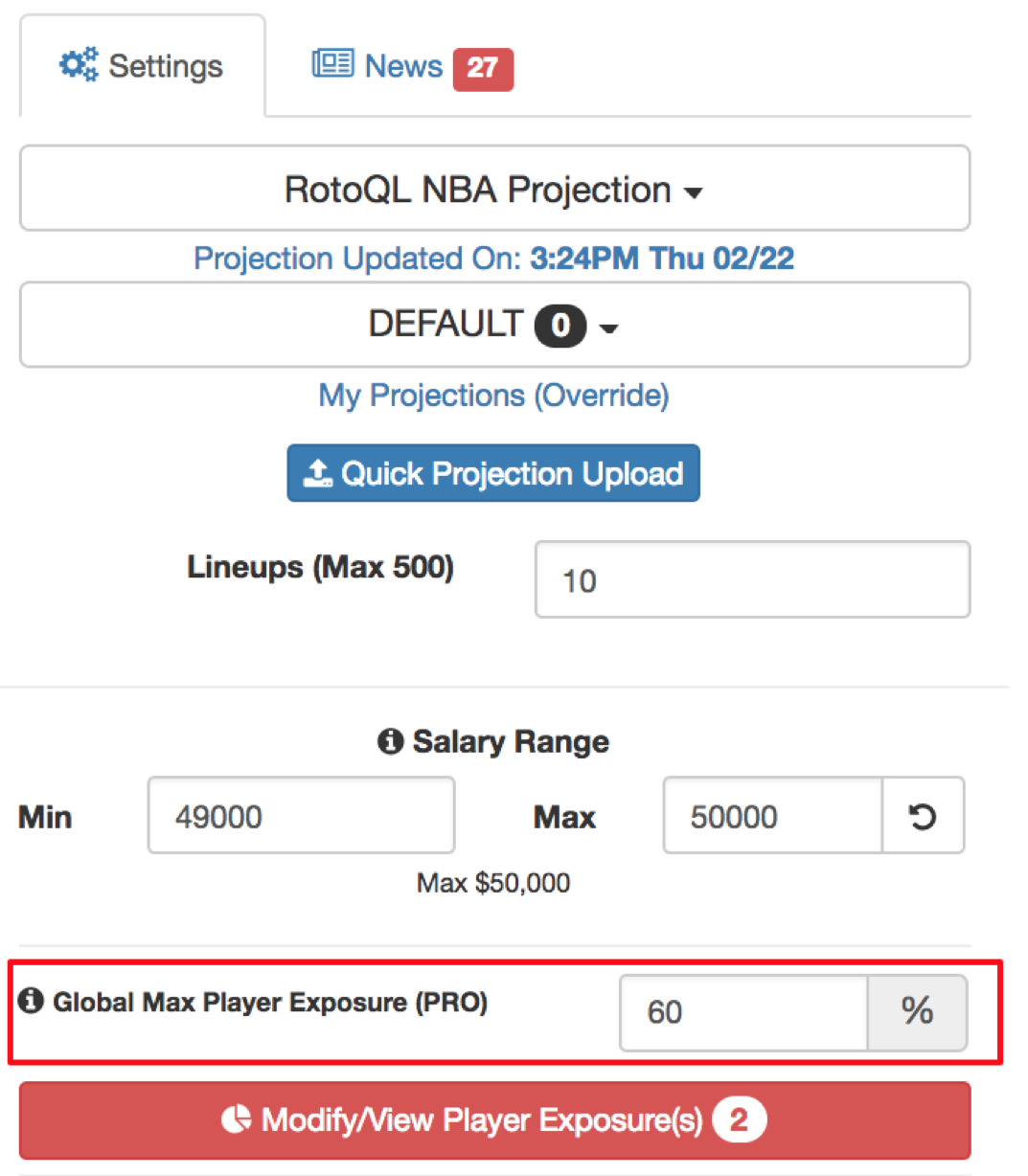 Manage riskier players with individual player exposure

Use the Exposure panel to adjust how frequent those boom-or-bust players show up in lineups.