Injuries are tracked in real-time using our player tags within the app. You will see if a player is out signaled by the red indicator next to their name.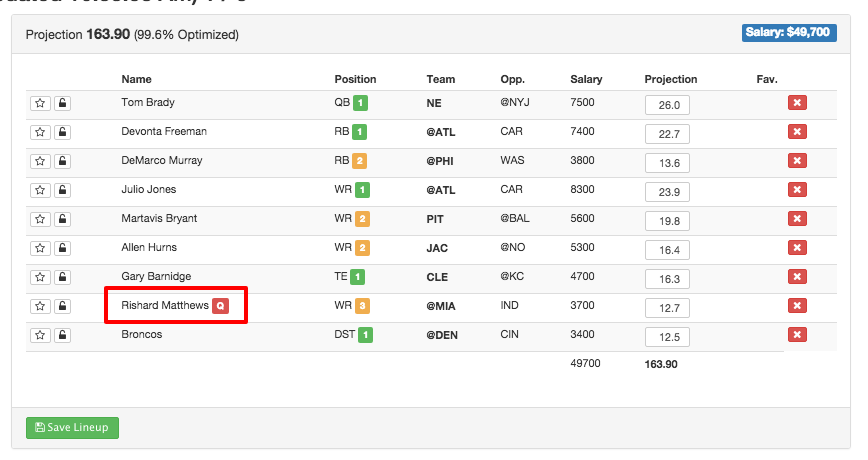 The letter corresponds to the player's injury status:
Injury Status Guide
O - Out
D - Doubtful
Q - Questionable
P - Probable
GTD - Game time decision
If you want to avoid using players who may be ruled out right before the contest starts, you can create lineups that include players who will play, or "Probable or Better", and so on.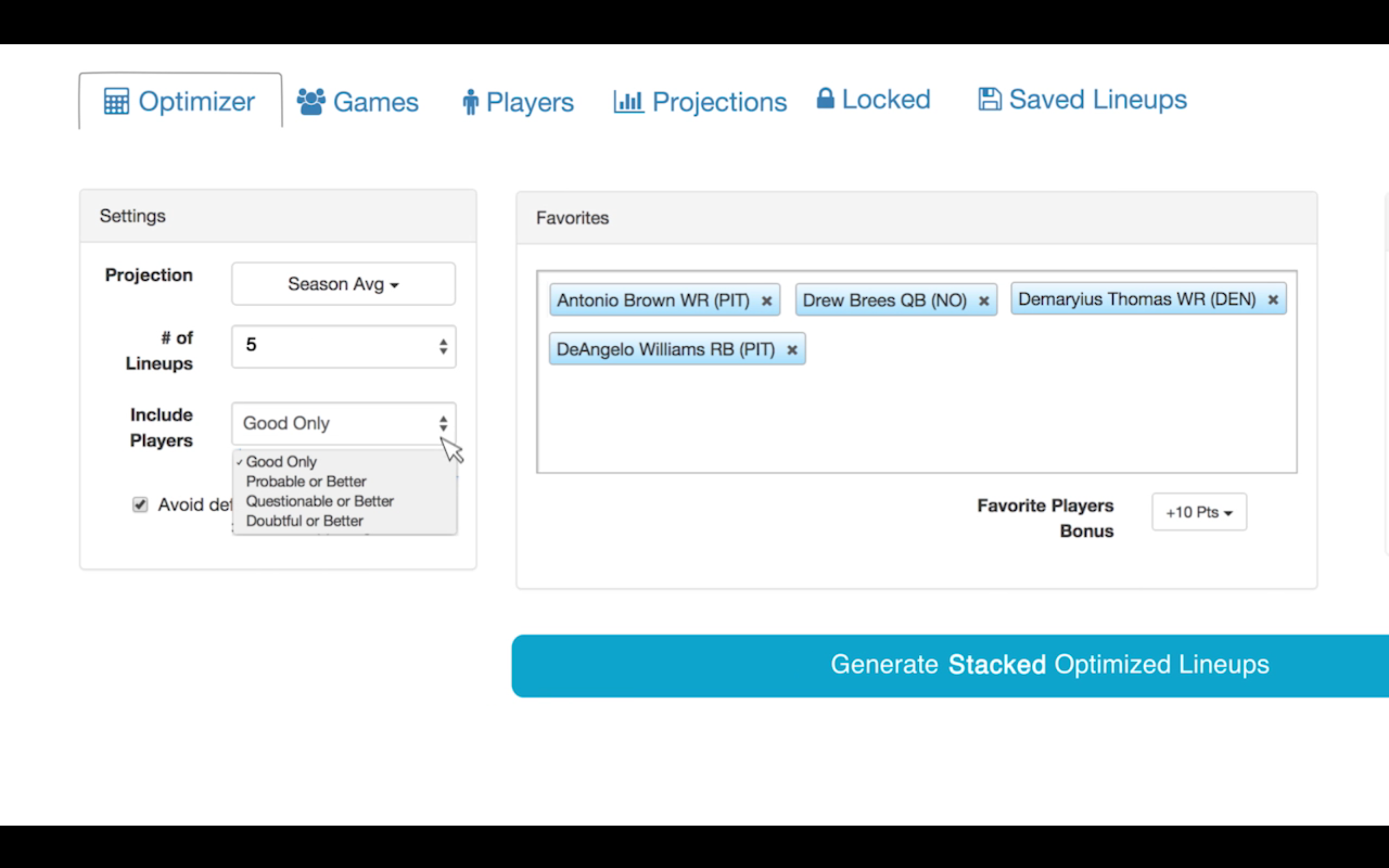 And of course, you can always exclude individual players who you think may not play that night.