You can use RotoQL's stat views to see different stats and find players according metrics that are important to you.
In the NBA section, the Default view shows essential stats necessary to make lineup decisions, including Minutes per Game, Fantasy Points per Minute, and Vegas Projected Team Points for the season and last 5 games.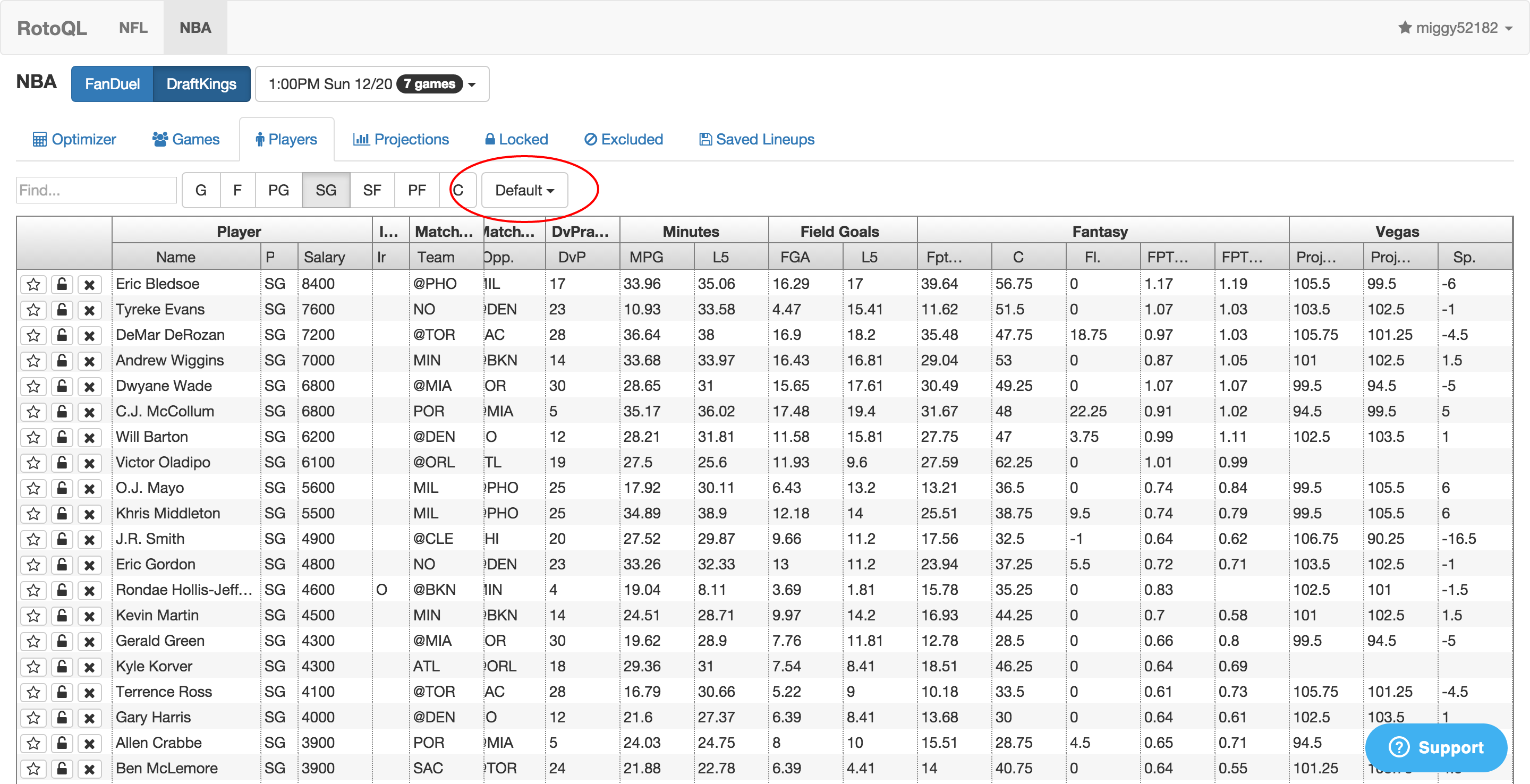 For the more data-driven player, head over the the Advanced view to research players according to Usage Rate, Team Offensive Efficiency, Team Pace, and more.